Do you want a transformative learning experience like Samantha and Usman?
Why: You are tired of a traditional classroom. You want to work on solutions to environmental problems. You want to learn how social enterprises, in this case, environmental-not-for-profit-organizations, solve real-world problems and learn collaboratively with change makers. If any of this is true for you, please read more and take action.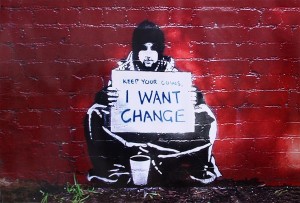 What: This Spring, the College's Social Entrepreneurship Program is offering IDPT 405 Local Social Entrepreneurship Seminar. The problems-based experiential-learning seminar will meet Monday evenings from 7:00-10:00PM. Students earn 0.5 academic credits.
How: Teams of three will be paired with a local nonprofit organization. You will work closely with the organizations all semester to help them solve a defined problem they are currently facing. Weekly seminar sessions are led by Dr. Amyaz Moledina (Economics) and Dr. Matt Mariola (Environmental Studies) as well as guest presenters. An expected outcome from the seminar is a business & marketing plan and a final presentation to the Board of the organization. No prior experience necessary. We do require your enthusiasm, passion for the problem, and a strong work-ethic. Space in the seminar is limited. A short application is required. The deadline to submit your application is Saturday Dec 6th at 4pm. Apply here.
More info: Come to our information session on Wednesday December 3rd at 8pm in APEX.