We are recruiting for the Award Winning Global Social Entrepreneurship experience for 2020.
Social change can wear Tartan. We work in solidarity and learn with recognized change agents on social problems like poverty, environmental degradation, minority access to education. To find out more come to the informational meeting in the Morgan Hall Entrepreneurship Collaboration Space, first floor on Friday October 18, at 4pm.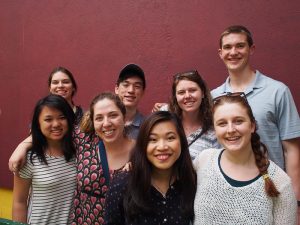 Social Entrepreneurship is the process of creative thinking, innovation, risk-taking, and analysis that creates opportunities with sustainable social and economic value. Our award winning program offers you the unique opportunity to learn about social entrepreneurship by doing. You will work and learn in intergenerational groups both in the US and in India.
What is Global SE, really? A transformative spring seminar and summer field experience, where you learn, explore and teach each other about the issue of poverty from a multidisciplinary perspective. But its so much more. Find out from alumni perspectives by coming to the information session. Deadline to apply is Monday October 28th, 2019. You must submit an online application here. Enter your College of Wooster username and password to do so.